Interior & Exterior Painting
Residential Painting Services
If you are looking for superior interior painting services at an affordable rate, then look no further. Painting Transformations Inc. (PTI) offers interior and exterior residential painting services to home owners in Toronto, Mississauga, Oakville, and Burlington.

In your home, we will spend the time to fill and repair any holes in your walls or trim. Whether to update your look, to fix and restore damages, or to increase your home's value, there is no easier or faster way to make your home more beautiful.
We appreciate and respect your desire to leave your home as neat as possible. During the time spent on your project, we take every precaution to conduct our services in a careful and efficient manner, ensuring your home is left as clean as it was before we began.

Trust the experts at PTI to take on your next residential painting or decorating project. Contact us today for a quote at (905) 274-7288.
Interior Painting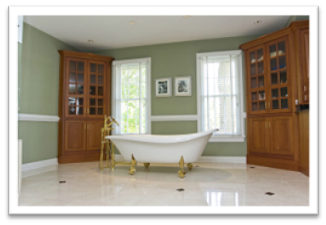 A fresh paint job has the power to completely change the look and feel of your home or business, and this transformation can be faster and more affordable than taking on a remodelling project.

Despite the many benefits, interior painting is a chore that most homeowners and business owners dread taking on. This is why turning to Painting Transformations Inc. (PTI's) professional team can be the right decision for you. Our flexible scheduling and years of experience allow us to plan interior painting projects with minimal inconvenience to you.

Our professional painters use only the highest quality paint and can complete your interior transformation at an affordable rate without disruption to your tenants or customers. Not only that, but our design services can add custom wallpaper, faux finishes, textured ceiling repair and spray finishes to modernize any room.

We understand what it takes to complete your interior painting or decoration project. Find out what we can do for you. Call us today at (905) 274-7288.


Exterior Painting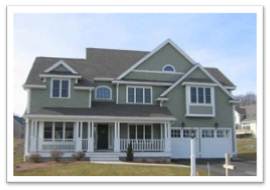 The idea of painting the exterior of your home or business might sound tedious. Removing old paint, cleaning, and applying a fresh layer of primer and paint can be a complicated job. Luckily, the experts at Painting Transformations Inc. (PTI) are here to help.

We can make the exterior of your home or business look like new again. Our large team of experts will tackle your job with enthusiasm and care to make sure your finished project meets your vision. Not only that, but a fresh coat of paint can extend the life of the exterior while improving its curb appeal, and in turn, its value.

We specialize in painting stucco, vinyl siding, brick, wood trim, doors, shingles, and more. Our professional equipment and premier paint will provide your exterior with a bright finish that will last for years to come.

Let us take on your next project. Get started by calling (905) 274-7288 or send us an email at info@paintingtransformations.com.